A custom eCommerce for a manufacturing company that produces clothing from recycled bottles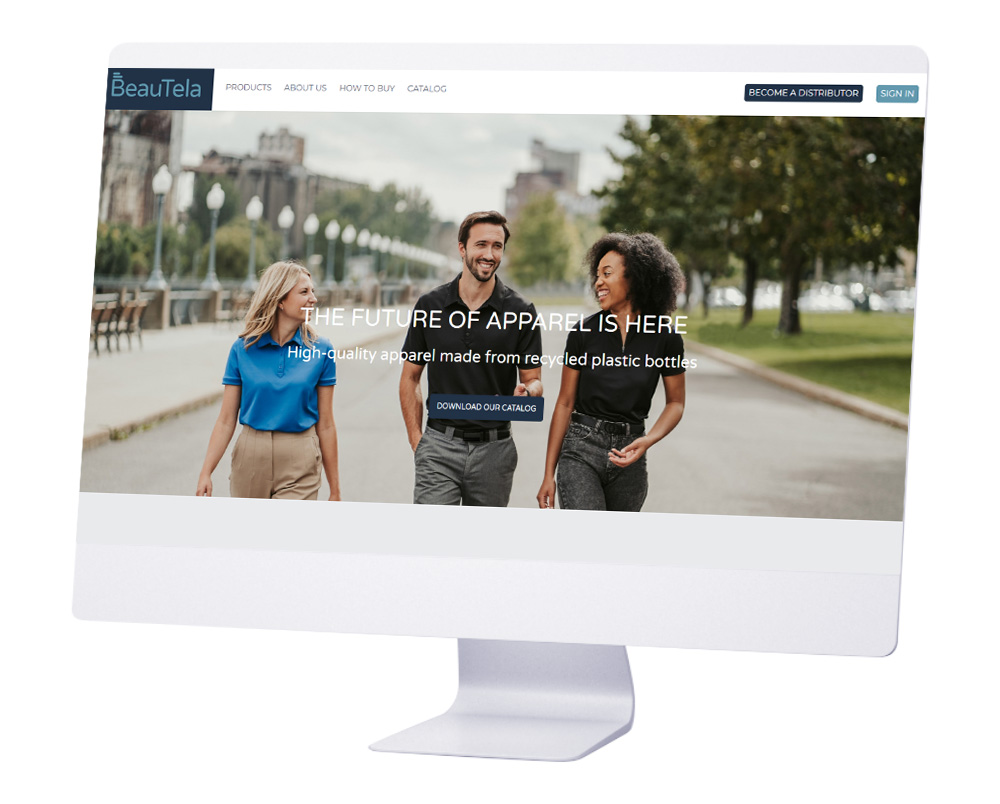 Giving a second life to plastic bottles
Producing clothing from recycled bottles, Beautela specializes in selling unprinted eco-friendly clothing to retailers.
Looking for technology partners to develop the online presence of its clothing brands, the serial entrepreneur behind all these projects discovered dvore's technology and met a member of our team at the C2 Montreal event.
dvore was first awarded the contract to implement an eCommerce platform for Hub1916, which offers eco-friendly uniforms, no-brand clothing and even a line of sportswear.
Satisfied with the final result, he trusted our team again to develop Beautela's eCommerce.
A platform adapted to their products and business models

Categorize clothing into 3 distinct lines: in stock, made to order and custom.

Create customized product sheets for the B2B experience

Features and description of each item of clothing developed specifically for business needs. Custom color choices for on demand and custom products.

Implementation of an online product catalog

All products and their features available online in a digital catalog.
Integration of their existing B2B system with their eCommerce platform to optimize customer order management.