An educational video content platform with business training accredited by professional associations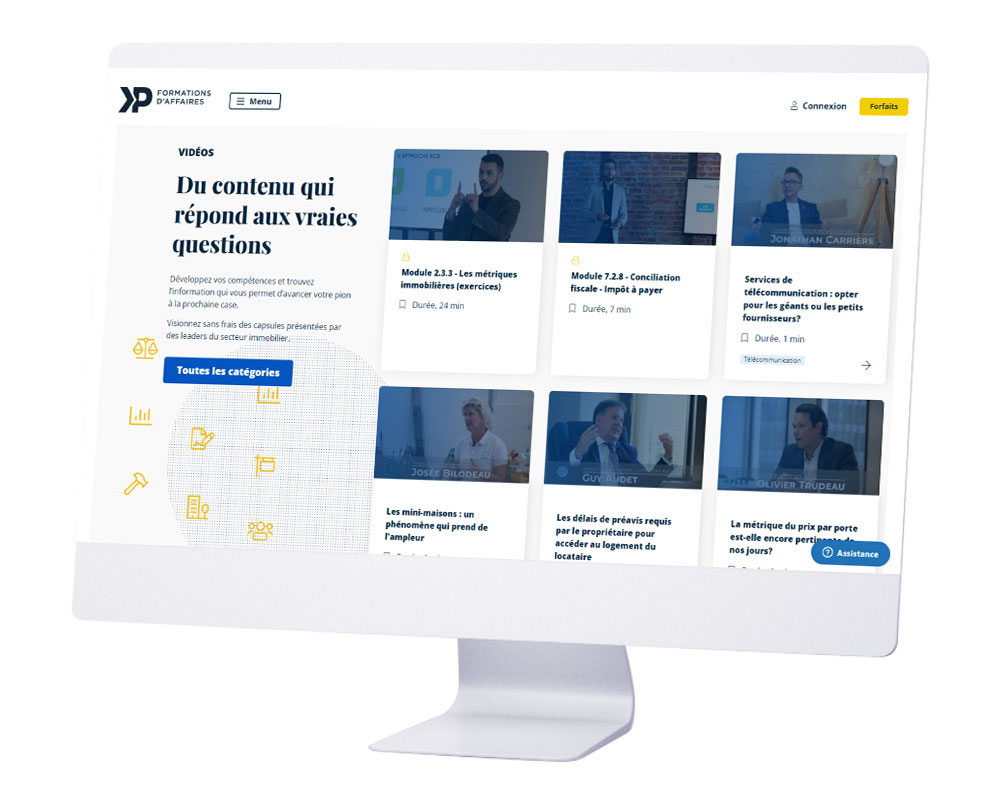 Customized content for real estate professionals
The serial entrepreneur at the head of KP Formations wanted to democratize access to training in the real estate industry. He therefore worked to build a large amount of relevant content. In search of a flexible and customizable platform, dvore's online video training solution appeared to be the best choice.
Since then, the educational platform has continued to evolve with the regular addition of new features and optimization of the customer experience.
KP Formation d'affaires allows its users to learn more about real estate and the business world. With monthly or annual subscriptions, the website offers to its members a wide variety of videos, complete training courses accredited by professional orders and online events.
Develop a transactional e-learning platform

Includes videos, module-based training and quizzes to validate user knowledge.

Offer different types of monthly or annual subscriptions

Access to different types of content depending on the subscription chosen and the possibility of purchasing individual courses.

Calendar of events online or in person

Offer paid and free events that will be held in person or online in the form of a live broadcast or webinar.
Training accredited by the OACIQ, the AMF, the CSF, the IQPF and the CRHA to meet the requirements of professional orders in the real estate field.