A small family farm specialized in pig farming goes digital with a B2B & B2C eCommerce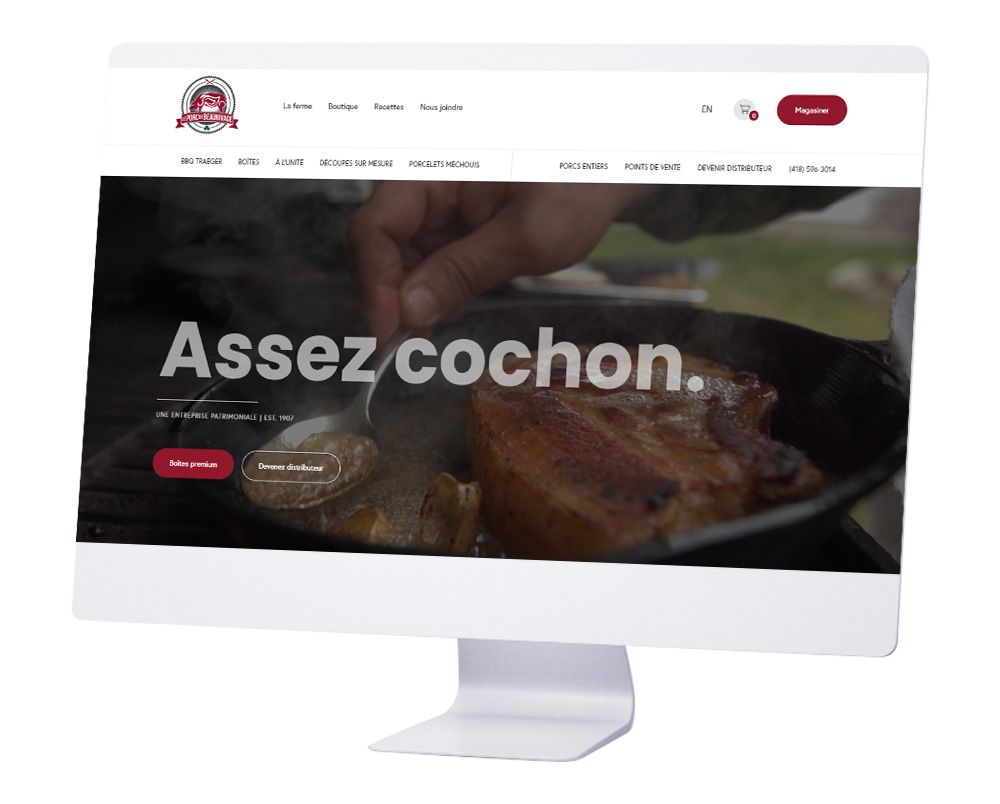 Family hog producer for over 100 years
Porc de Beaurivage offers meat from pigs raised without byproducts, hormones or growth promoters. With over 100 years of production experience, Le Porc de Beaurivage is a family business
Wishing to set up a personalized B2B & B2C eCommerce with a completely customized design, Porc de Beaurivage entrusted the design of the visuals of its project to the web agency Uroboro. Afterwards, having already collaborated with the dvore team on several occasions, the agency contacted us so that our developers could implement the producer's transactional site according to their designs.
A successful partnership thanks to the pooling of our technologies and expertise.
Implementation of a B2B & B2C food eCommerce

Make possible the online ordering of food products in various formats such as individual items and boxes of various foods.

Creation of a recipe directory

Implemented a component that allows company administrators to create relevant content for users.

Allow the segmentation of the clientele into several groups

Offer a personalized shopping experience according to the type of customer by providing adapted payment methods and prices.
Partnership with the web agency Uroboro who were responsible for creating a fluid user experience and a custom design.