A food transactional site connected to operations and developed in 6 weeks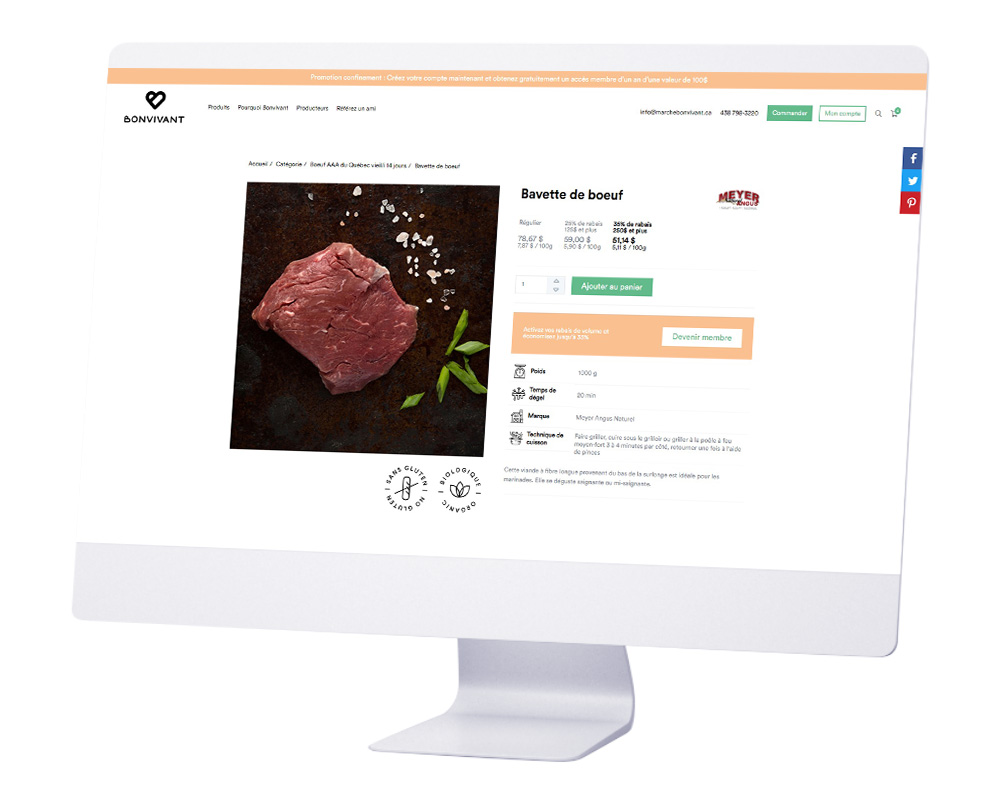 Encourage the purchase of local food products
Marché Bonvivant is a distributor of meat and seafood products from local producers who use responsible farming techniques.
The Montreal entrepreneur at the head of this project decided to entrust the design of his website to our team as soon as he started his business. Since the dvore platform had not yet been created a few years ago, our developers used Magento to set up this client's first site. When the time came to make a new website, the manager gladly chose the new dvore eCommerce solution and trusted us for a second time.
Migration of the transactional platform from Magento to dvore

Creation of a new eCommerce site for online ordering of local food products.

Implementation of a reward program for members

Allows users to take advantage of volume discounts and a referral program to accumulate valid points on the platform.

Ecommerce connection with the ERP system

Sending customer orders to the software package in order to optimize the management of the supply and shipping of food products.
Connection to an ERP designed and developed by the company's team of developers.