A bilingual online clothing store for businesses and individuals
HS Apparel creates and distributes premium quality unprinted clotthings. The company specializes in B2B sales to wholesalers while giving B2C customers the opportunity to place an order.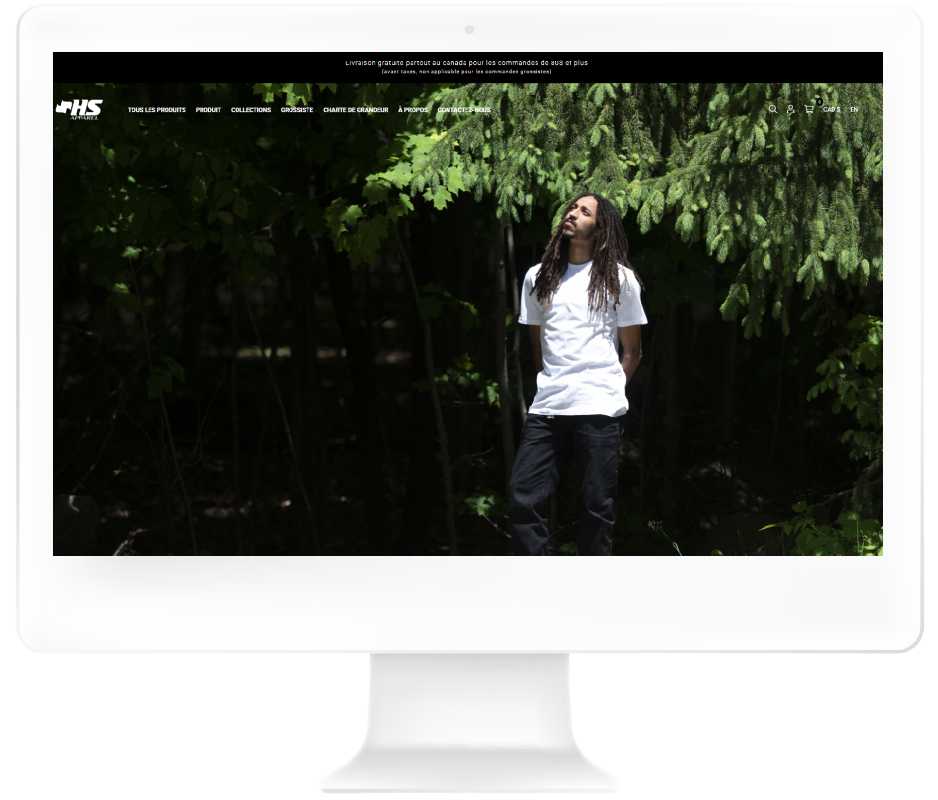 Receive online orders from different types of customers while reducing the time associated with repetitive and manual tasks.
Automate the transfer of accounting and inventory data
Segment customers into different groups to provide a personalized customer experience
Digitize the B2B ordering process by allowing wholesalers to order online 24/7
Automatically transfer customers, orders and transactions from the website to the accounting system
Synchronize inventory between e-commerce and warehouse
Centralization of all orders in one platform while respecting business rules
"The dvore team is always there to help us. It is a human, professional team that you can talk to. The service is personalized and adapted to the company's needs."
Emmanuelle Lavallée - Manager HS Apparel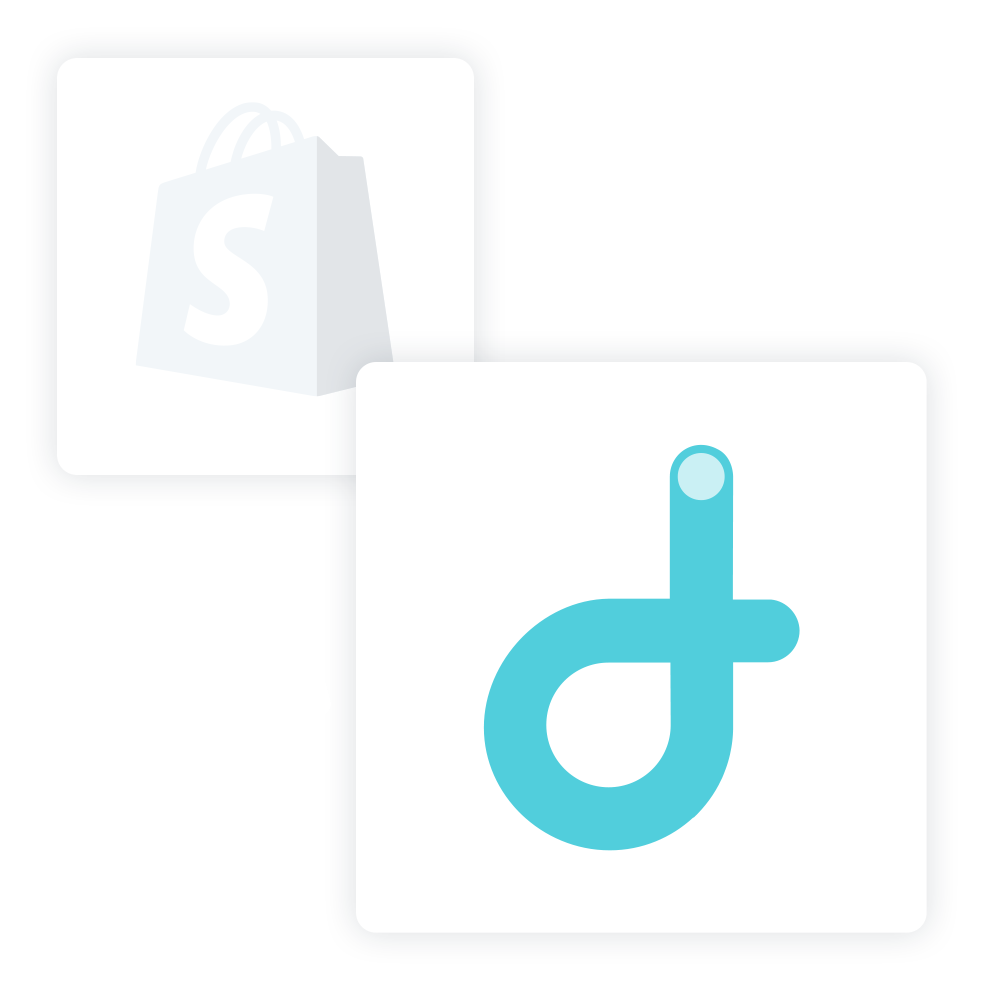 Migration of the Shopify online store to dvore.
In order to benefit from a turnkey service, a personalized follow-up and an online store truly adapted to their needs as a manufacturing company, HS Apparel chose to migrate to the dvore eCommerce solution.
The dvore team migrated the company's customer data and products to a brand new custom transactional platform.
See the positive impact of dvore on all departments of the company
Sales
Marketing
Accounting and Finance
Operations and Logistics
Information technology
Executive
Purchase process adapted to the needs of B2B & B2C customers
Segmentation of customers into several group
Customization of business rules for individuals and wholesalers according to the group of customers to which they are associated
Price lists
Customer discounts according to his group
Logistics
Delivery and pick-up
Payment terms and conditions
Credit and deferred payment
Simple and efficient cart addition adapted to the needs of wholesalers
Customers can quickly add multiple quantities and sizes of a product with just a few clicks on a single page.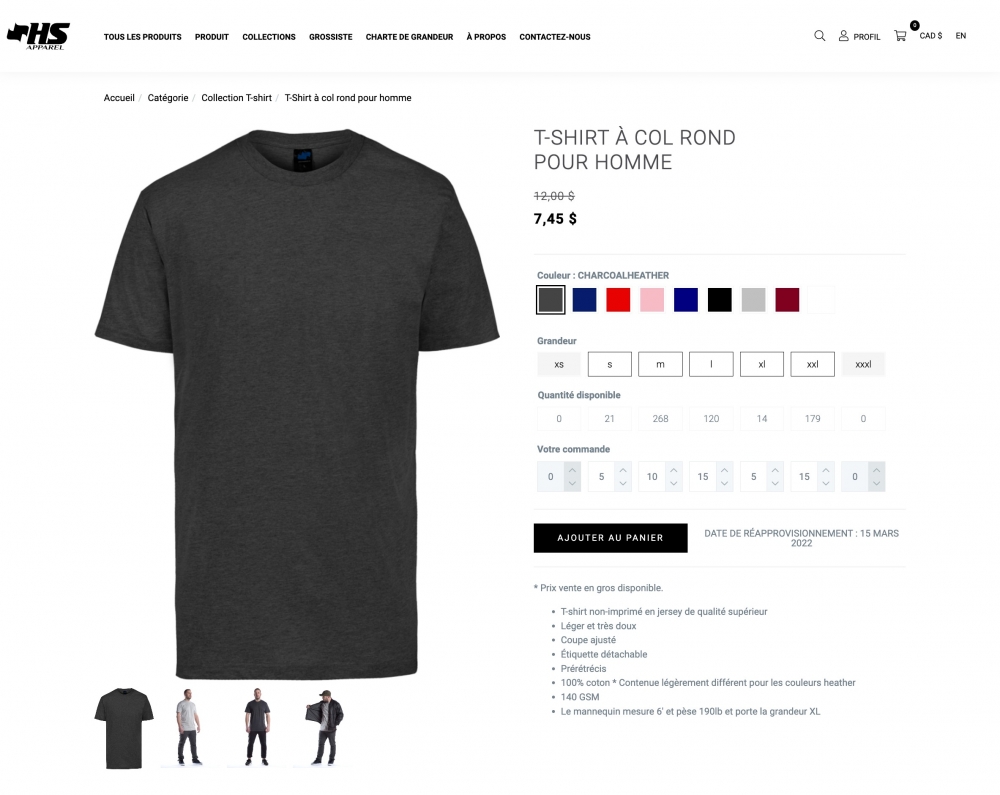 Automation of many accounting tasks that used to be done manually
Bi-directional integration with Quickbooks Online
Inventory is synchronized between Quickbooks and dvore based on inventory receipts and online sales.
Inventory management
Real-time inventory updates
Bookkeeping
Automate accounting entries for transactions
Data transfer
Complete reporting and access to financial data
Automate packing slip and tracking number creation
Manage each package to be shipped more efficiently by selecting the most advantageous carrier according to the customer's needs and automating several steps such as sending the tracking number to the customer.
Comparison of shipping rates
Access to multiple carriers' rates
Real-time order tracking
With tracking numbers for both the administrator and the customer
Customized order status
Adapted to business processes
Human service and personalized support adapted to the company's needs
Professional implementation of the solution
A flexible B2B & B2C transactional platform implemented by a team specialized in eCommerce. Complete support, from project planning to team training.
Fixed maintenance cost
Fixed cost subscription including automated and transparent updates
No plugins
Built-in functionality, no third-party modules required
DevOps methodology
Faster and better quality release
Reduce manual tasks, increase sales and measure performance
Essential tools for tracking business performance
Dashboard and reports to track performance and synchronize data with accounting and marketing.
Dashboard
Real-time tracking of sales performance in dvore
Profitability analysis
Real-time comparison of sales and expenses in Quickbooks Online
Performance measurement
Analysis of customer data and behavior with Google Analytics
An eCommerce solution designed for distributors
Multiplying your sales channels has never been easier. dvore allows you to centralize both business and consumer sales on a single eCommerce platform.
See how dvore is an indispensable tool for retailers!
Do you have an e-commerce project in mind?
Tell us about your idea and we'll explain how dvore can help you make it happen.