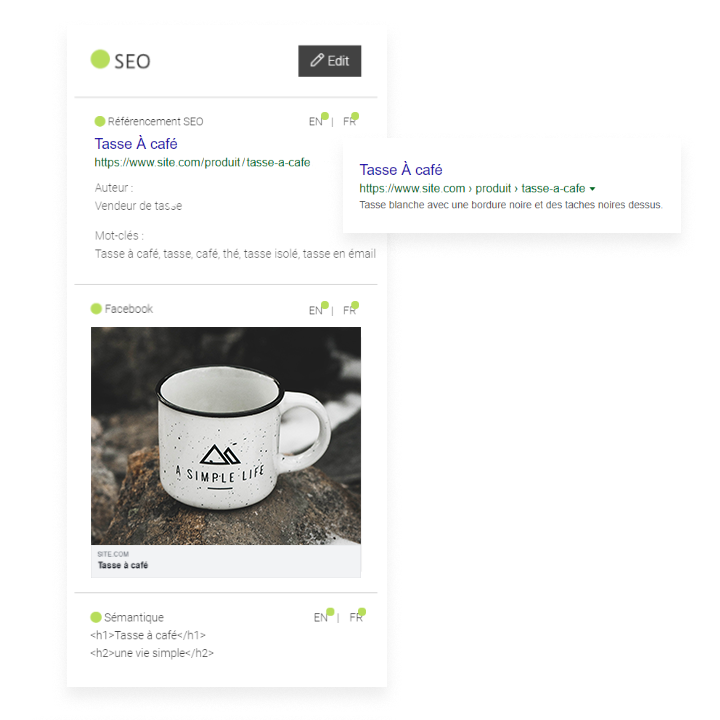 A powerful and optimized platform
DVORE meets the latest standards in SEO optimization. Increased page loading speed, structured content according to search engine criteria and multilingual page URLs.
Optimize the SEO of your products
Each site design is adapted to different screen sizes (computers, tablets and smartphones). This is essential for your positioning in search engines, but also to provide the best customer experience.
Titles tags and descriptions (meta) optimized automatically and that can be personalized according to your criteria.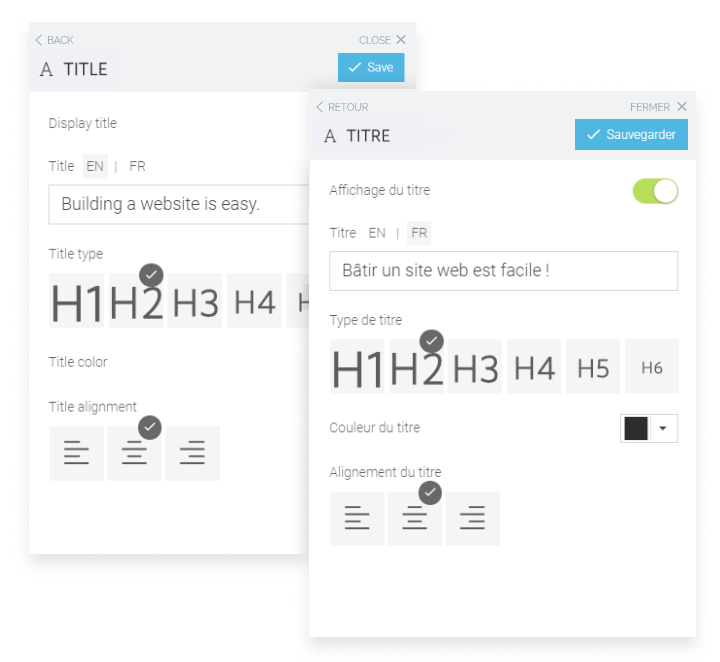 Easily translate your website
Add and edit multilingual content quickly, while optimizing your page links for good SEO in search engines. Conquer new markets!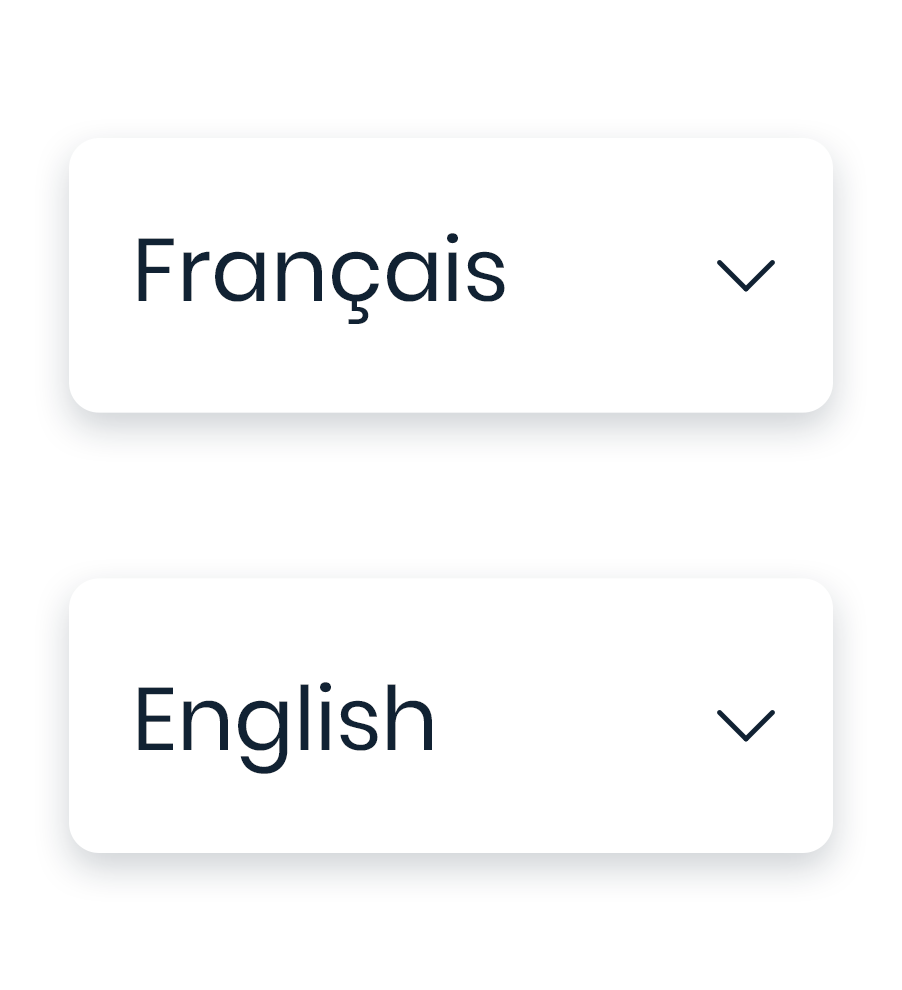 Improve the employee-experience (EX)
Language should not be a hindrance to the productivity of your team. Offer employees to work in the language of their choice through the mulitlingual administration of your web platform.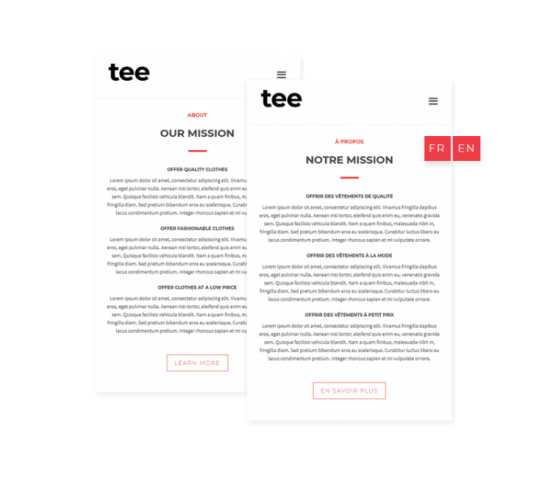 Communicate in the right language
Translate your automated email templates and all direct communications with your customers to always speak to them in the language of their choice.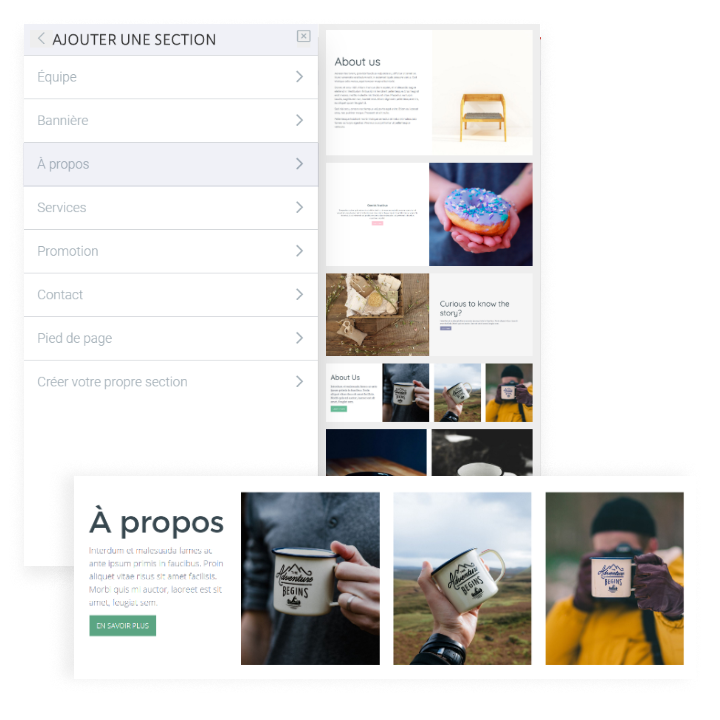 Add sections to your pages using predefined templates or by creating your own custom sections.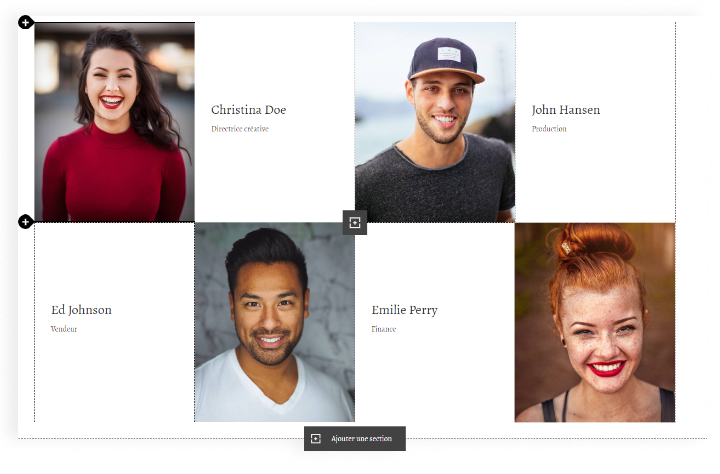 Add elements to your Web pages
A selection of creative tools allow you to create and edit your content by yourself, while being optimized for SEO and adapted to different screen sizes (computer, tablet and mobile).
Customize the look of your website
Change the colors and font on your entire website by customizing your theme or using the available presets.
Manage your multilingual content
Add and edit your multilingual texts by quickly switching from one language to another.
Design and optimize your titles
Change the color and alignment of titles, while optimizing your SEO using the titles tags.
Manage your pages and menus
Change the order of your menus and the settings of your pages such as the titles, descriptions and information required for your organic positioning in search engines.
A multilingual article editor
Create well-referenced blog posts (SEO) for all languages of your site. Enable comments and add related articles to engage your visitors.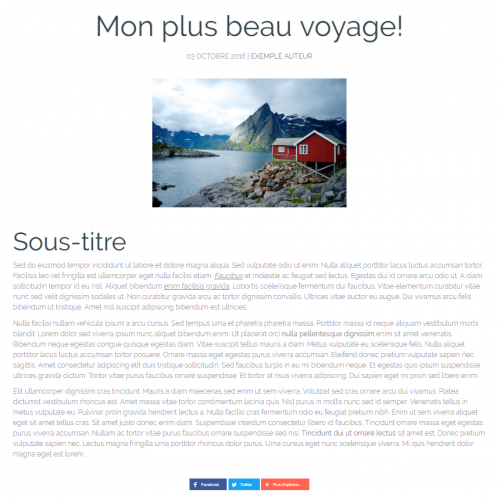 Create engaging blog posts
Add related articles to your posts to keep your readers on your site. Allow them to comment on your articles to engage a discussion with them.

Manage multiple authors and present them in your blog posts. All articles by the same author will be grouped together.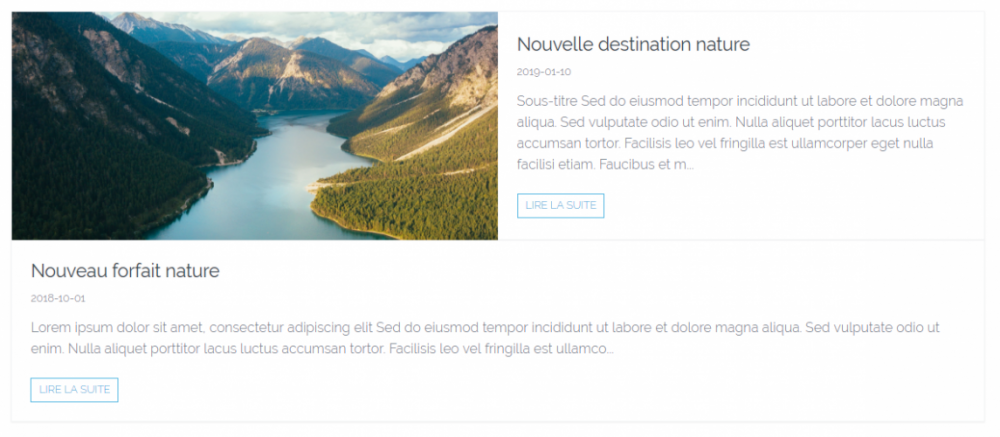 Keep your customers and visitors informed of your good moves. A regularly updated website inspires confidence and gets a better SEO.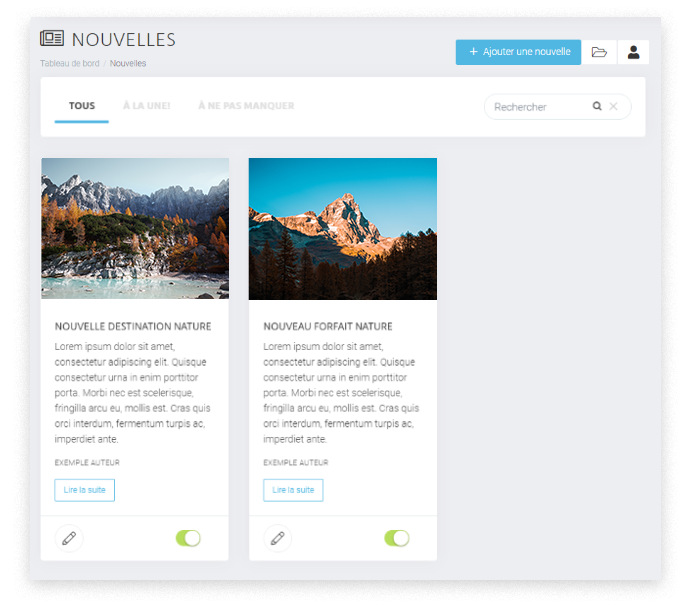 Search through your news to update, publish, remove or move them to another category.
Publish multilingual news
Add and edit multilingual news with an easy-to-use text editor and categorize them. Add images and meta-information (SEO).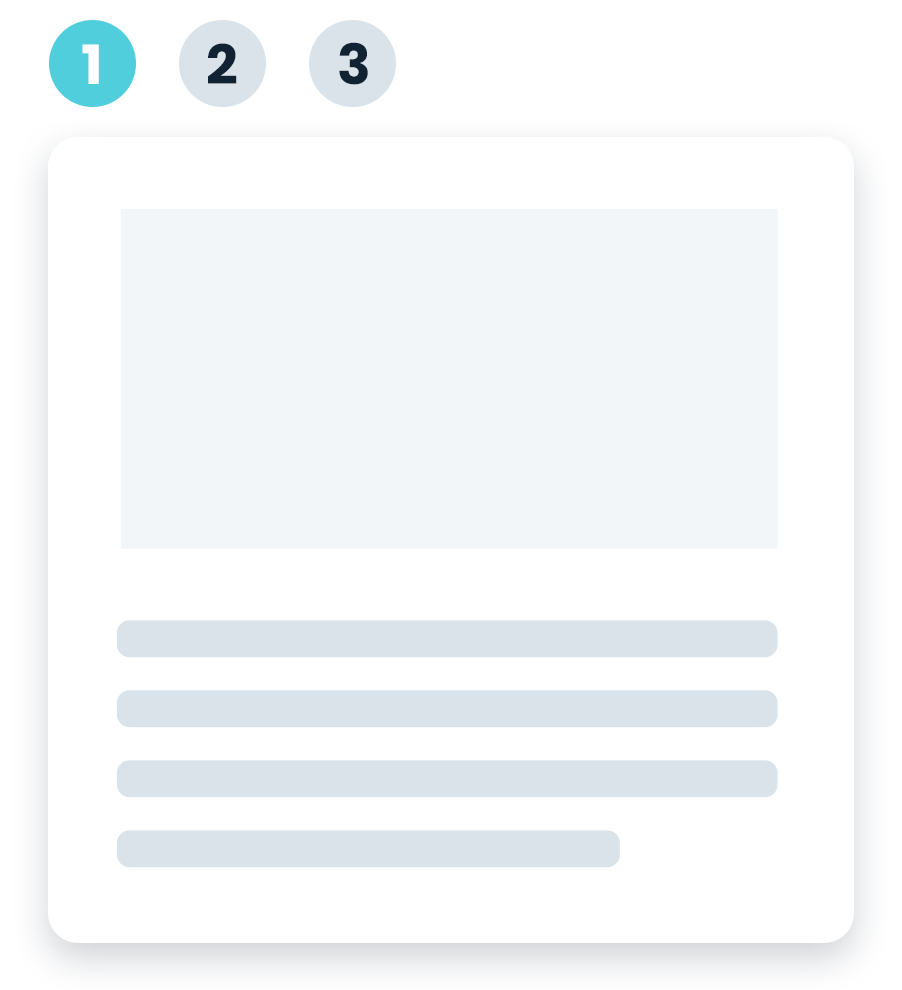 Customize the news layout
Add a section featuring your recent news in the pages of your choice, then change the way they are displayed with our easy settings.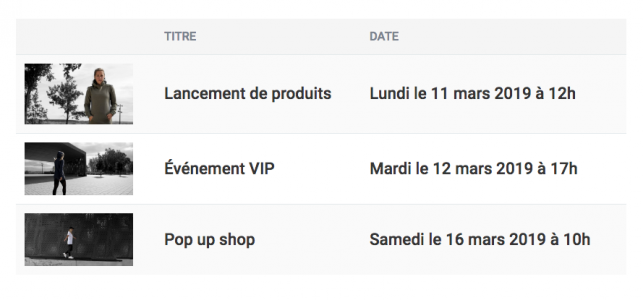 Manage your events and registrations
Manage the price, date, time and number of tickets available for your events. Track registrations and keep your customers' information on your site.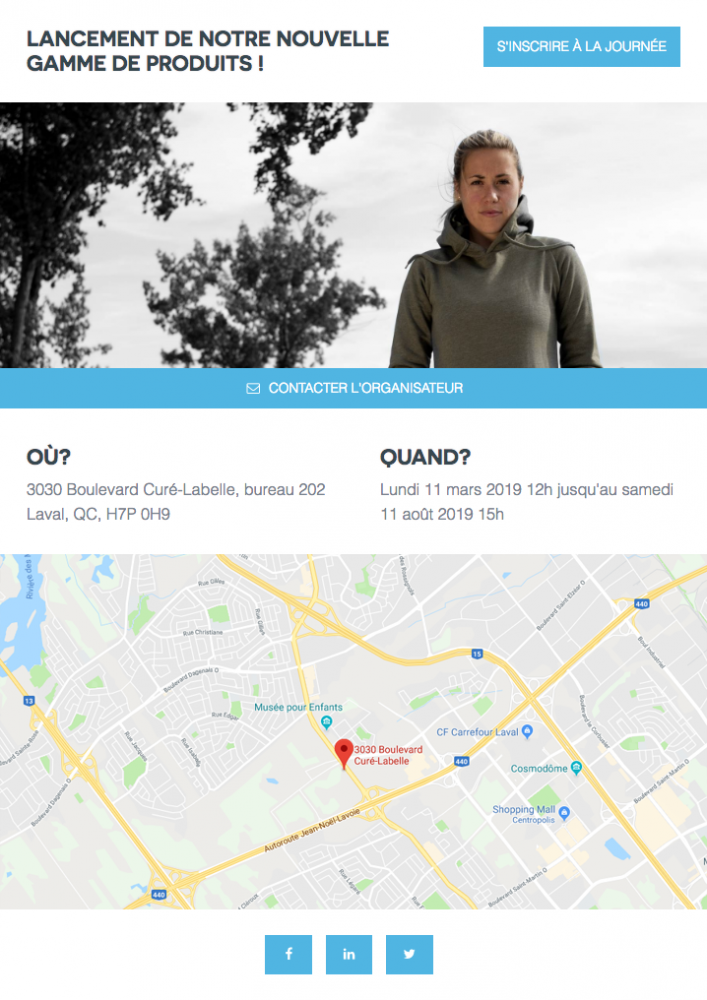 A detailed page to register
Add an image, a description and a location that will automatically generate an interactive map. Allow your visitors to sign up for events by creating a new account on your site or by logging into their current account.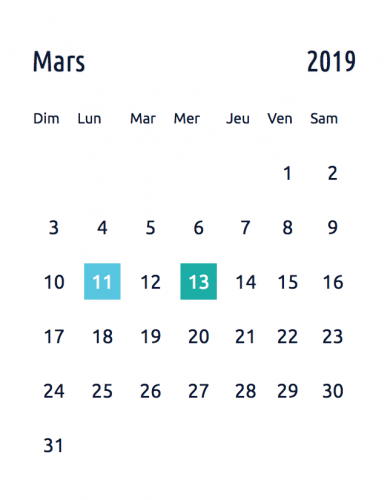 Add a calendar with a monthly or weekly view to your website, and then manage event types or categories with customizable colors.
Give access to your clients or partners to documents sorted by directory via secure access requiring a login with password.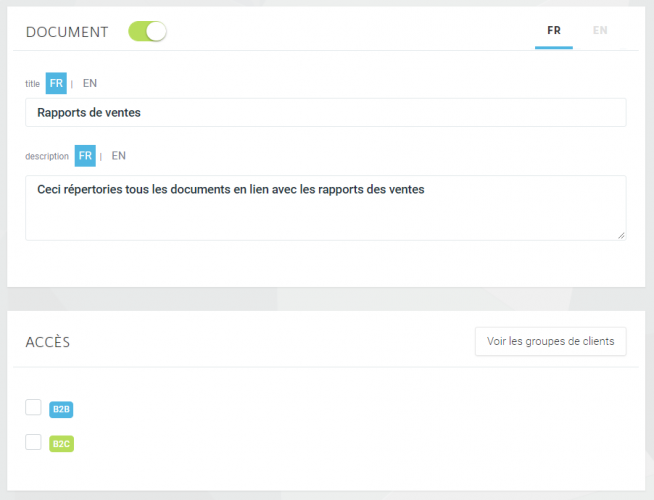 Choose which users will have access to view a specific document or directory.